yesterday, i mentioned that i was blocking my mom's shawl.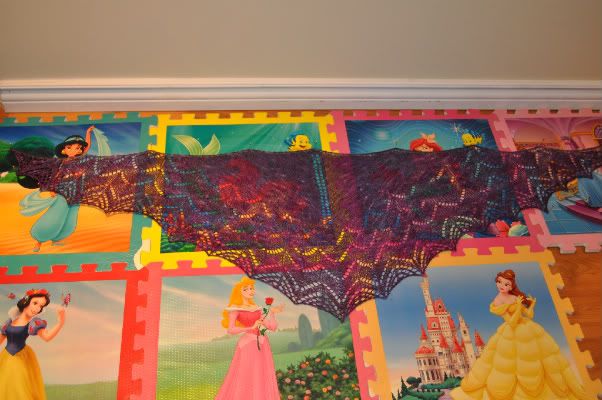 and no, i don't hate the disney princesses, i used my little sister's old foam boards as blocking boards. since we've had our basement finished, we had no use for the foam boards and i didn't wanna spend money to buy blocking boards so i used these instead.
i feel so proud, i feel that this is some advanced knitting skills that i'd acquired now. knitting a lace shawl and blocking it. i feel like a pro!
the shawl was dry yesterday but i decided to leave it for another couple of hours and took it off the boards today instead. i dunno why i decided that, it was just a whim.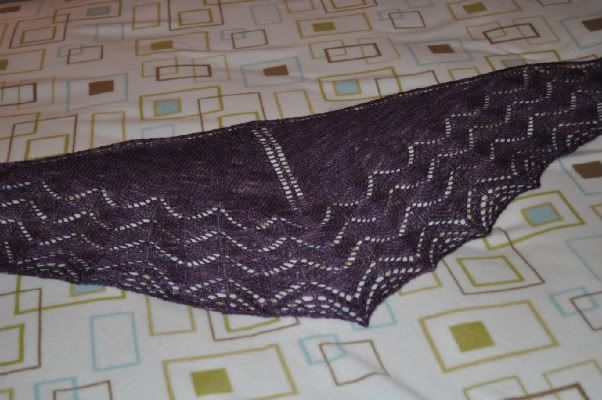 i am more than happy with the results.
i'm so in love with the edges and points of this pattern. it is so beautiful.
i would totally recommend this pattern to a beginner lace knitter. the pattern has both charted and written directions. it is so easy and the result looks so elegant.
i've snuck the shawl in a plastic bag and placed it in my mom's luggage. she's going to montreal and i want to surprise her with a fashionable scarf to wear.
i hope she likes it!